Solving the UCAT's most challenging problem

These are my personal views and do not reflect the opinions of all theMSAG team members.

After 11 years of coaching students to get into medical and dental school, writing 14 guidebooks and having seen thousands of students go through theMSAG services, I gained interesting insights into what results in students doing well or less well in the UCAT exam. In this blog, I will share some of what I have learned on UCAT preparation, review the current courses offered by theMSAG competitors and walk you through how I designed theMSAG UCAT Course as a result.

When faced with a UCAT question, almost all the students I meet are able to find the correct answer, even with very limited preparation. This sounds great, and leads to a lot of students feeling fairly confident while they are revising for the exam. The problem is that the UCAT exam is marked on a curve. Your score really does not matter. It's your ranking - your score in comparison to the other students. So if you can get all of the questions right but others can as well, then how do you rank higher than others? The answer to that is "speed". Although it is called an aptitude test, it should really be called an aptitude race. Those who can answer a quantitative reasoning probability question in 10 seconds rather than 30 will have time to attempt all questions in the subtest with care, eventually finishing the exam on time. Others will not.
Even students who are conscious of the time constraints of the UCAT often make mistakes when preparing. If you divide the total time given for the quantitative reasoning subtest of the UCAT with the number of questions, you will find that there is approximately 40 seconds allocated per question. Thus the majority of applicants believe that as long as they do a question in less than 40 seconds, then they're prepared for that topic. However, some questions definitely require 50 to 80 seconds of work and thus unless a student makes sure they can also do other questions in closer to 10 or 20 seconds, they will run out of time.

A good appreciation of the above should hopefully stop students from getting a false sense of reassurance that they are ready just because they're getting the questions right at home. I have seen too often the surprise disappointment when they don't do as well in the real exam as they used to do on the practice tests.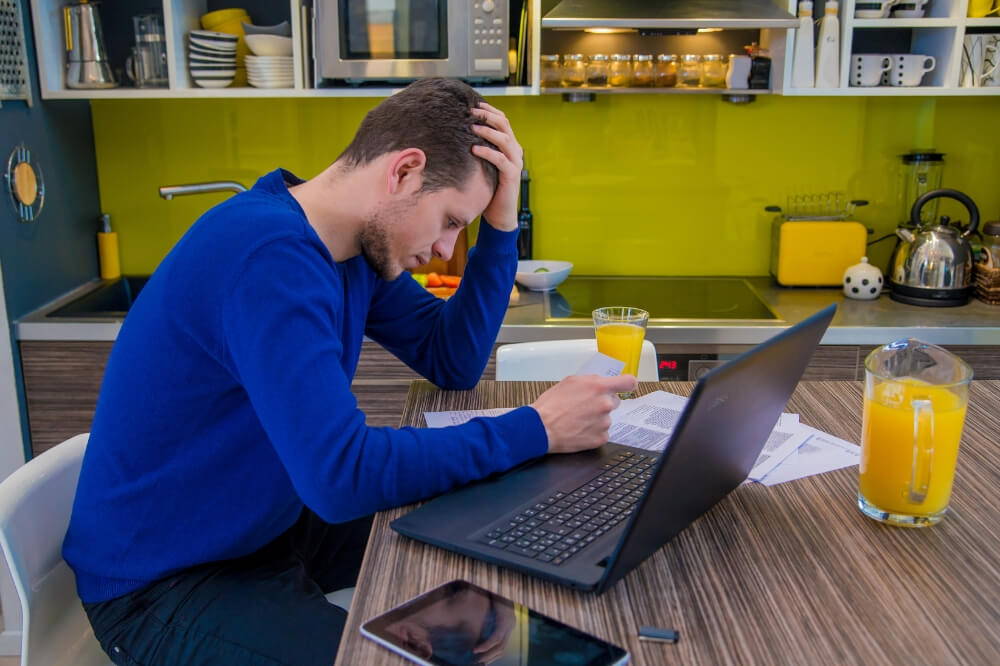 My analysis of our top competitors

I spent a significant amount of time going through existing UCAT resources on the market including the Kaplan UCAT resources in March 2019, the Medic Portal UCAT resources in May 2019, 6med UCAT resources in summer 2018 as well as a few others. I quickly realised that there was plenty of room for improvement.
6med and The Medic Portal 1-day course

6med and Medic Portal 1 day course The Medic Portal and 6med courses are 1 day long. Coming from someone who has an understanding of all the topics, patterns and strategies in this exam, 1 day is simply not enough time to cover all of them at the right level of depth - and then actually put those principles into action. When speaking with tutors who teach the Kaplan 2 day course, they said they felt they were running out of time to cover everything well in 2 days, so doing it in 1 day must require cutting content. I do not recommend a 1 day course, but if you choose a 1 day course, I'd suggest that you complement it with a full e-learning UCAT course so that you get access to all the strategies and topics. From looking through the course materials with students who have attended these courses, I was able to identify many tips, strategies and content that were simply not mentioned.
The Kaplan course is 2 days long and covers a lot more material that the Medic Portal or 6med. I have not attended the Kaplan course but I have spoken to teachers who have taught it for several years and students who have attended it. From the teachers, the weakness highlighted was that they were "scripted" to say things in a very specific manner. For instance, they had to introduce a strategy with a specific line or a page in a pre-planned way. This created consistency between courses, but frequently a student had a different approach or a question outside of the suggested strategy, leaving the tutor confused on how to approach it. Making sure tutors are truly masters of their topics rather than reciting a pre-planned script would be better for the student experience.
From the student's perspective, the biggest downside was that all the practice was on paper. Since the exam is a computer test where using the shortcuts on the computer, the online calculator etc. all have great impact on speed, it would have been better to include a realistic interface. This feedback from students was from last year and earlier, so I don't know if this is something that has now been changed. Overall, the Kaplan teaching content is far superior from the feedback I received and the material I have seen than the content from medic portal or 6med. This comes at a very high price tag of 330 pounds per course. The strategies are good and 2 days is a reasonable time to teach them, but it also has its flaws and the price certainly does not make it good value.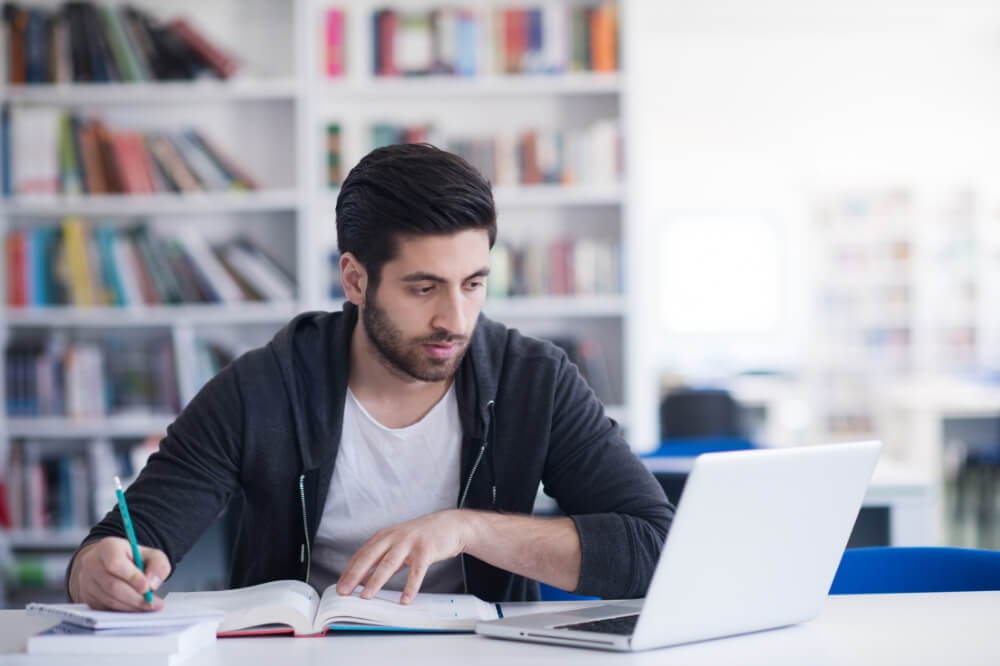 In order to gain a greater understanding of the content taught by these companies, I personally did all the online UCAT courses they offer. My initial surprise was when I logged in to the 6med online UKCAT course in the summer of 2018. I was expecting videos, but I found web pages with text. The website called it an online course and never mentioned videos, so it's fair, but I guess I am used to "online courses" being videos - otherwise it would be called an ebook, no? Anyhow, as per what had been shared with me from students, this was the course that covered the least amount of content in my opinion.

The Medic Portal Online UCAT course

Now onto the Medic Portal online UCAT course. I logged onto their course just a week ago in May 2019. I had high expectations as they had just released a new "interactive course" so I was wondering what that was. I had done the course a year prior when it was a powerpoint presentations with voice overlay and had not been impressed, so I was curious to see the improvements they have brought to their resource. The first thing that bothered me was the message that said "the course is designed to be used on a desktop or laptop". I am a typical millennial and love to work from my phone, but well, I picked up my laptop to keep exploring.

Next, I started the Quantitative Reasoning part of the course. I immediately noticed significant improvements from the course they had in 2018, 2 in particular. The slides had a new look with colours and nice graphs and the software allowed the student to answer questions throughout the lesson. This "interactivity" of being able to think and answer questions rather than just watching someone tell you all the answers is much better to learn and retain information. Despite these improvements, at £100 for just 4 weeks, it quickly felt short of my expectations beyond the fact that it is not designed for mobile, on-the-go use. My key complaints were:

It is still a powerpoint with voice overlay rather than a video course
Key topics that should be covered are missing
The practice is not realistic and the platform is slo
"Where is the tutor?" I was wondering. Although the course is interactive in the sense that a student can answer questions, it remains a powerpoint slide with voice overlay rather than a modern e-learning experience. Watching slides go by with just a voice for entertainment can be quite tedious. When I learn something, whether in person or virtually, I'd like to be able to connect with my tutor. In this case, all I had was a voice and no one to connect with.

Regarding the content covered, it was more comprehensive than the 6med course I had seen before but clear gaps were identifiable. When purchasing the course from their website, it is not possible to find a list of the topics covered - that is only discovered once the purchase is made. Why is that? Shouldn't a client see the full description of what they're about to purchase?

In the Quantitative Reason section, there are 6 modules to be found: Introduction, Basic Arithmetic, Percentages, Speed/Distance/Time, Ratios and Proportions, and Average. These are indeed common in the UCAT but so are tax calculations, time zone tables, midpoints, amounts and expenses, interest calculations, drug doses etc. With just 6 modules, not all types of questions can be covered. Also for an exam where answering questions fast is just as or more important than knowing how to answer it, I was surprised to not find modules specific on time saving strategies. Some of the time saving strategies are covered within the other modules but not in a targeted or comprehensive way.
On the whole, the content is well taught and the explanations are detailed, but I found key strategies or content missing throughout the 5 sections. The SJT section was one with the best content with a lot of duties of a doctor topics covered in great depth. But even then, I was not convinced a student would truly improve their skill going through the lessons as I found that it was more focused on content students should know, rather than strategies to tackle "appropriateness" and "importance" questions.

The final aspect I will discuss in the Medic Portal UCAT course review is the interactive element added in 2019. I believe practicing questions as you go is the best way to learn but maybe the platform requires further development before it can give students realistic practice. While doing questions in the module, it is not possible to go back after answering which is unlike the real exam. They clearly state that it's built like this on purpose, but that seems counterintuitive to me. A stem normally has 4 questions in the Verbal Reasoning section and being able to go back and forth between them is essential to practice and get an idea of how you would do in the real exam. The same applies for abstract reasoning practice and other sections.
For Quantitative Reasoning, one of the most important aspects of practicing online is to get used to typing on the calculator and factoring in how much time that takes in answering questions. In the Medic Portal QR modules, when doing QR practice questions, there is no option to use the built in calculator. Students will end up using their own calculator which goes much faster than the online one, gaining a false sense that they can answer faster.

The overall navigation is quite cumbersome. There is no way to move forward in the course to a specific area or topic and the lessons can be as long as 70 minutes, so it's hard to find the one tip or strategy in the midst of the very long power point looking presentations. It would have been more user friendly to break it down into smaller chapters and in the navigation allow students to jump back and forth to various sections. I wanted to review something taught at the beginning of a lesson, and the only way is to go back each slide one at a time. In the same way, I cannot skip forward fast if I am already familiar with part of a subject, the system forces you to move one slide at a time.
After going through the whole resource, it is fair to say that there is a lot of good teaching material here. Rather than being taught in mini-lectures that relate to topics, all of the modules start with practice questions and the "teaching" is the working out of the answers. The interactivity to answer questions is a great addition from last year's product. I believe there should be more transparency on their website for what to expect. For instance, the list of all the modules covered should be available before purchasing. The resource is also let down by the lack of a real tutor with video teaching and relies too much on just slides with voice. There is also some key content missing, particularly time-saving strategies and some common question topics. The question practice functionality within the module is not realistic and it is also the most expensive online UCAT product with access limited to 4 or 6 weeks

Kaplan Online UCAT Course
Onto the last one - Kaplan. Kaplan had the best reputation from all the students I helped over the years, so I had very high expectations. However, before I got onto the content, my first disappointment and surprise was the quality of the lessons, specifically the audio. Kaplan is a big name, at least in North America. I expected their e-learning solution to be very advanced but on the contrary, it looks and sounds very old. Kaplan has been around a long time so possibly the lessons have been recorded a while back. It's definitely time for an update! The audio sounds muffled like old movies and all the powerpoint slides are white with blue. Like I said with the Medic Portal, the lack of video of a real tutor makes it hard to stay connected and engage with all the material. The Medic Portal has nice colours on their slides, but the Kaplan ones look quite dated and aren't very pleasing to the eye.

Aside from the initial let down, there was a lot more, from a user's perspective, that could have been further developed in the Kaplan UCAT course. When going through the VR lessons, sometimes the voice would ask me to try a question but the passage was not in the video. Only once they would explain the answer would I see the passage. The voice would advise to refer to the ebook, but it's not that simple to open the ebook on the laptop while using the digital platform at the same time, and I was not sure where to go on the ebook. This happened often whereby the lesson relies on the ebook being open but it's not clear where to follow on it.

Something similar happened in the SJT section. When I finished a question, the video would show the correct answer and tell me to refer to the ebook for the explanations instead of giving me an explanation. When explanations are given, it is very basic with just a voice speaking over a slide. There was no animation, no highlighting, no aid to help remember how to approach the question. The explanations lacked depth. The correct answer was explained, but no time is taken to go over the wrong answers and explain why they are not correct. I believe one is losing a lot of learning opportunity by not reviewing the wrong answers.

The order was not logical either, there was a video asking students to use noun scanning before explaining what noun scanning was. I think overall the course simply needs an update and new content addition, particularly in how explanations are given after a practice question. Sometimes the strategy taught did not seem to relate directly to the question used.

In terms of platform, the medic portal platform felt more modern and more pleasant to use. Perhaps most importantly, Kaplan does not offer the option to practice and answer questions built in, so that really lets them down. Although it can be tempting to just want to hear someone tell you everything you need to know unless you are practicing while learning, you will retain very little. The complete lack of interactivity makes Kaplan's resource now outdated and much inferior in terms of the learning experience.

The Kaplan teaching material, however, is a lot more strategic in nature than the material covered by the Medic Portal. The content talks about tricks to save time and answer questions "smarter" rather than teaching just a topic. I believe these strategies are actually a lot more helpful in improving one's UCAT score. Although not all topics are covered, those covered really break down the method: how to approach the question, how to assess the situation/recognise a pattern, recall the right methodology and apply it.

A good example of key content missing is in the SJT section where there is a clear lack of detailed explanation of the key medical concepts such as confidentiality, patient safety, etc. Their more strategic approach is likely to yield good results and the taught strategies are good but for most of them, the lesson only covers one example or two at most. I went through the whole course thinking "interesting way of approaching this, I like the strategy but can I see it applied to more than 1 question?". I think that because of the lack of sufficient examples, it would be hard for students to recognise questions where the strategies can be applied during the real exam.

The course seems to have been designed a while ago with good teaching points but does not incorporate enough example or any opportunity to practice. Modern technology allows for interactive e-learning platforms nowadays, so although Kaplan may have very good strategies 5 years ago, it is now outdated and does not reflect recent additions and the full content to the UCAT.

| | | | |
| --- | --- | --- | --- |
| | theMSAG | Kaplan | Medic Portal |
| Video of a tutor one can contact and engage with | Yes | No | No |
| Interactive questions for realistic practice built into the lessons | Yes | No | Partial* |
| Strategy/time-saving focus | Yes | Yes | No |
| Price | £130 - 1 year access | £170 - 1 year access | £120 - 6 weeks access |
*
the Medic Portal does that the interactivity to answer questions in the lesson but it is not realistic as it does not have a built-in calculator for the QR questions, and one cannot go back and forth within a set (unlike the real exam). The time limit set is also way above what a student would have in the real exam.
In a couple of years, we will most likely have virtual reality tutors right at home with us but in the meantime, there is great room for improvement from a powerpoint voice overlay e-learning course. Kaplan and Medic portal both use slides with overlay voice and I was determined to create a better, more immersive experience for students based on everything I learned.

Building theMSAG UCAT Course
There were 2 essential steps in the creation of the most comprehensive, interactive and helpful course in the UK.

Choosing the right team
Providing the right pedagogical structure & the best user experience
1. Choosing the right UCAT team
When I applied for business school 3 years ago, I had to sit the GMAT exam, a mix of quantitative and verbal reasoning. To attend one of the top 10 business schools in the world, I needed a top GMAT score and so a top tutor. I did a trial session with 6 different tutors in London, all picked based on the excellent reviews and recommendations. Out of all of them - one stood out: Philip Linnel. He was able to understand what and why I felt stuck answering questions almost intuitively. He broke one step down into mini steps until it felt easy. Once I got it, he taught me how to get faster. I only had to apply to one school as I got admitted to my top choice.

Phil is a "career" tutor: and by that, I mean that this is the expertise he has developed over decades, not something he does in the side. He had told me about tutoring hundreds of UCAT students. I knew I would trust no one more to develop theMSAG UCAT teaching material than the person I trusted for my own personal life choice. Besides being a tutor, Phil has written books on exam taking and developed a variety of online course material for strategy in standardised tests.
To complement Phil's expertise, I brought in 9 other team members. One has taught with competitors for 3 years and was well versed with the common practices, others had a minimum of 2 years experience tutoring the UCAT with outstanding results and had achieved some of the best UCAT scores in the country. This team, through their knowledge, experience and thorough planning created the most comprehensive UCAT materials available in the UK. We have done countless practice tests and made sure all types of questions and content is covered. Many strategies and tricks are taught in theMSAG UCAT course aimed at helping you gain speed that are not covered anywhere else.

In recruiting the team of UCAT tutors teaching the in-person courses, I set some filtering criteria such as "scored in top decile" in their year of application. This cut off may be arbitrary but it is helpful. You can have the reassurance that on top of the expert team behind the design of the content material, your course teacher has scored in the top 10% of the country the year they sat the UCAT. However, scoring high was not enough to ensure the best teaching experience. Many students can do well in exams, but cannot teach others. Every team member recruited had to go through a 2 step recruitment process, both of which involved a teaching task of the UCAT exam. The second round interviews were with me personally, so that I have sat and been taught the UCAT by each of the tutors I trust to teach our students. Tutors were selected for their engaging communication style, mastering of the subject and ability to teach clearly all the topics in the exam. We pay our tutors the most out of all courses in the UK and that is because we want to attract the best tutors to teach in our courses.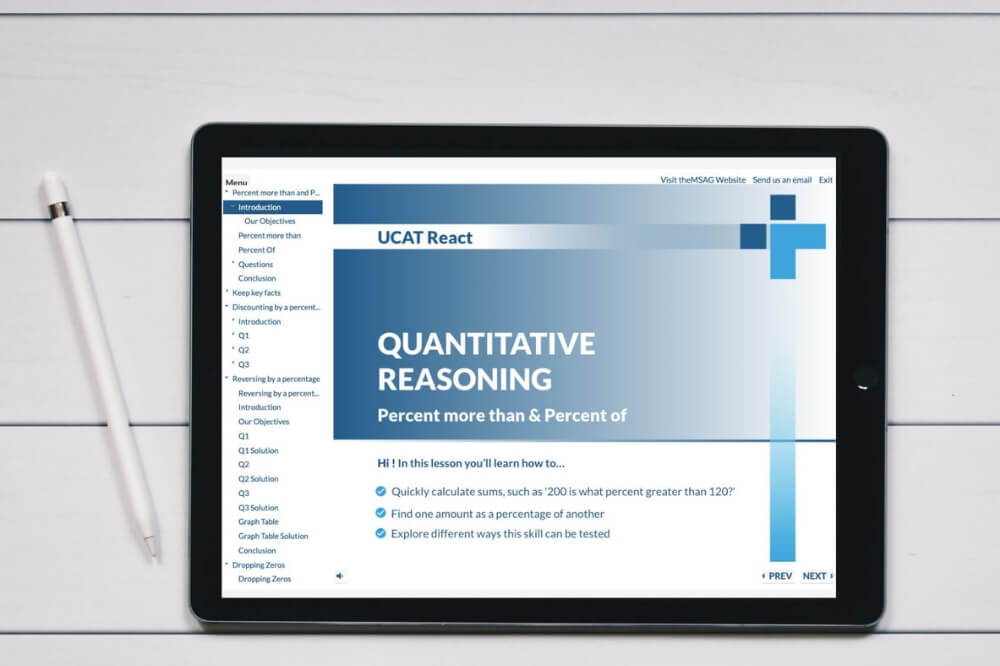 2. Providing the right pedagogical structure & the best user experience
My personal experience mentoring students in all aspects of medical school preparation and my vast training in teaching over the past 11 years has shown me that even with the best material at hand, most students (and adults) need a specific structure to digest teaching material and assimilate skills. This led me to design the 4-step structure to UCAT preparation. All 4 steps are included in our weekend course price and do not require additional purchases:

Pre-course assessment and access to interactive learning material
Tailored course to student's areas of weaknesses
Post-course access to interactive learning material & 2 full mock exams
Post-course 1-1 tutoring for complementary support on remaining weaknesses and direct tutor support until the exam date

Our comprehensive UCAT preparation course comes at a cheaper price tag per hour than any of the other major providers as we always aim to provide value for money to our students.

The pre-course assessment is basically a mini UCAT exam. It is taken on a platform that mimics exactly the real exam including the calculator, the ability to flag questions, go back and forth between questions within a section etc. This pre-assessment is great for us to tailor your in-person course to your needs, rather than use a one-size-fits-all method. During the day, smaller groups are formed where students can explore areas they need to improve in more depth. We are the only UCAT course in the UK that tailors the content to each student's level. We strive to teach with passion and with a difference! The user experience is ensured by making sure the tutor knows each student's strengths and weaknesses before the course, as well as preparing tailored material for the individual participants. With a robust recruitment and training policy for our tutors, we ensure you are taught by teachers who are comfortable with the content and teaching it - both are important!

The post-course access to our UCAT React software is a real disruption in the industry. The brand new platform launching in June 2019 has a fresh modern look, a full interactive ability and unlike any other e-learning platform for the UCAT in the UK, and is taught by real tutors you can see in a video and interact with. You can contact them after a lesson and ask questions. You will receive ongoing support from the team in your preparation until your exam date. The interactive software is built in such a way that on top of you reacting to the questions asked, it also reacts to your performance and guides you where you need to focus your efforts. What you are taught is not all that matters. How the knowledge is brought to you - in bite-sized lessons, all with additional practice questions and interaction - makes a great impact on a student's ability to retain and apply the information.

We are an educational company that has embraced technology to become an ed-tech company, bringing you the best of technology to support your learning. With our software, you can experience the features of the real UCAT test at home, learn how to flag questions, use the cumbersome calculator and do questions with the allocated time. The experience is second to none, with the video of the tutors right there with you giving you an experience hybrid between tutoring and video learning. Study on the go with no restrictions, even on your mobile phone, and enjoy our best software until we bring virtual reality to you!
We complement the in-person course and the innovative UCAT React software with 6 workbooks so that you have all the strategies and practice questions at hand as well as a one-hour tutoring session - all included in the weekend course price! The 1-1 tutoring is the final touch to guarantee the best user experience. With so much material available, and so many questions to practice, one may really benefit from the expert guidance of a tutor, one on one, working with you just before the exam.
Our course is cheaper than Kaplan and Medic Portal per hour because we believe in accessible learning. We give you the best material and the full structure to support you. You can find below a table that summarizes the 3 courses at a glance: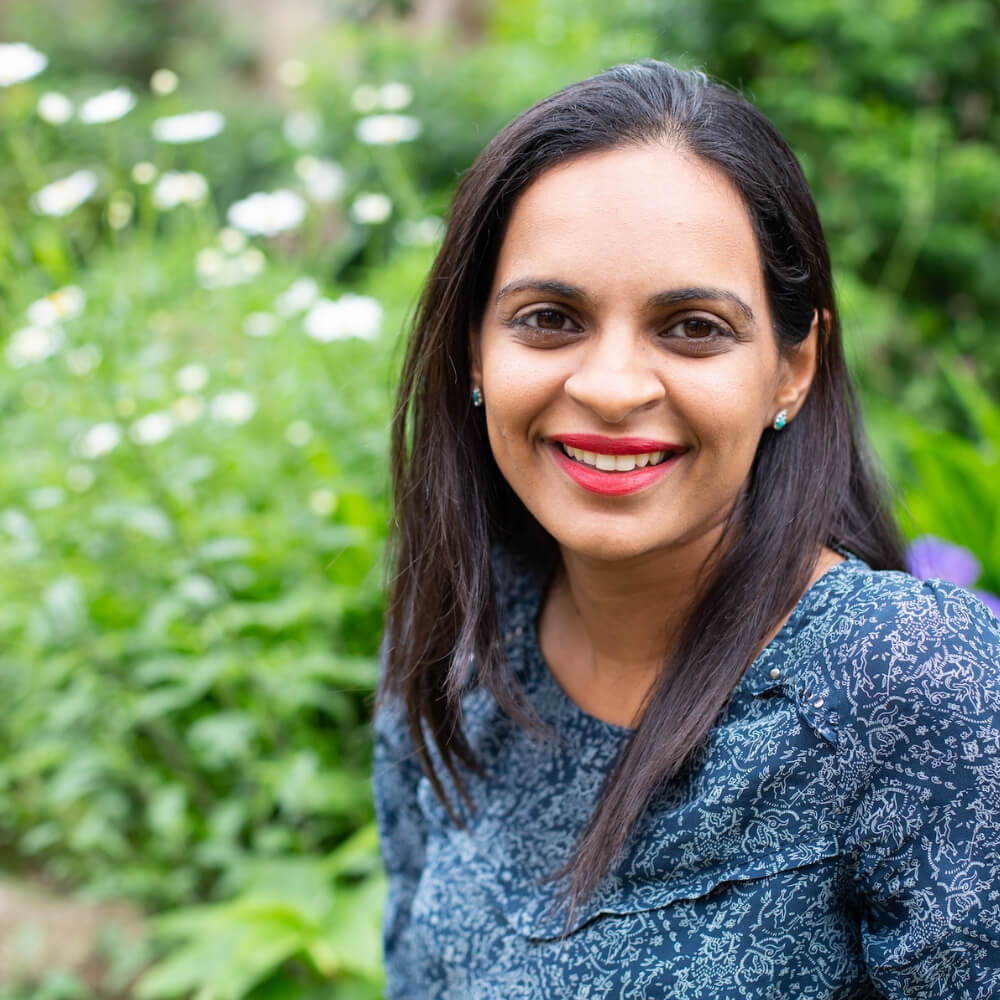 Dibah has a degree in nutrition from McGill University, a medical degree from the University of Nottingham Medical School and has recently completed her MBA from the IESE school in Barcelona. A finalist for "Inspirational Woman of the Year" in 2018, she oversees all projects for theMSAG, teaches courses and does 1-1 admissions counselling.

If there is a blog you would like to see on our page or if you have any other questions, send theMSAG team a message here!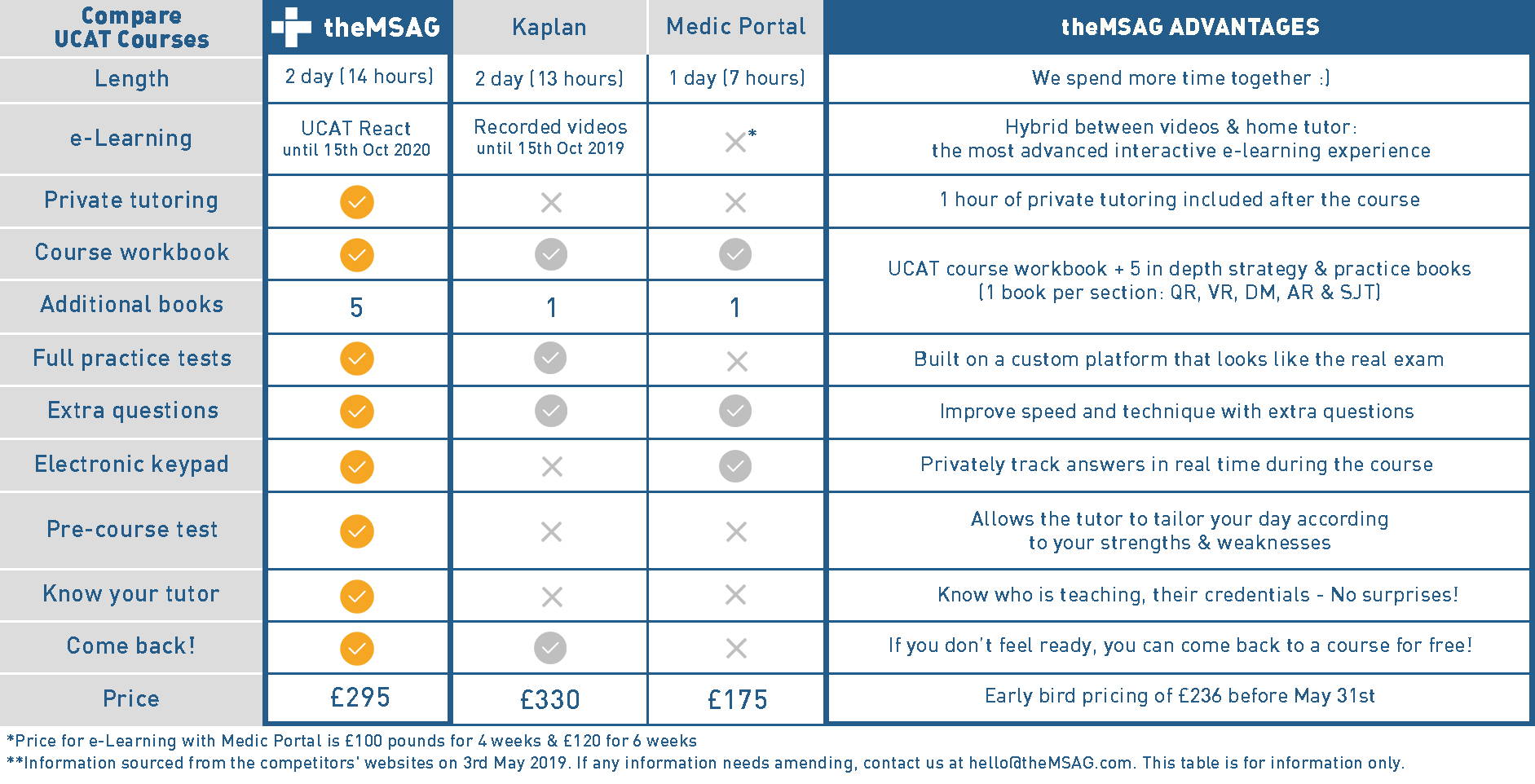 ---
---