Medical School Interview WHAT TO WEAR

"Dress to impress"
"Dress for the job you want"
"Dress for success"
These are quotes we've all heard before and they'll definitely be running through your mind the day before your medical school interview. But practically how does that translate to what outfit you should wear?

We've all been there before. Whether it's before that big date or that random family event your mum told you about 3 months ago, it always boils down to the same question: "What do I wear?" The age-old conundrum effectively revolves around how you want to portray yourself for the occasion.

A few key tips to help with your medical school interview
After all, your outfit is a representation of your personality and as you walk into the room it'll be the first thing the medical school interviewer will be able to judge you on. For many people, thinking about what to wear is just an unnecessary hassle at an already stressful time as medical school applicants. However, it doesn't need to be like this and it's actually pretty easy, as long as you follow our pretty simple formula.
But why does it even matter? As mentioned earlier, your outfit will form the basis of the first impression the interviewer will make on you. It's obviously not going to be the defining factor as to whether you get into medical school or not, but you certainly want to make a good impression and don't want to start the interview on the back foot.

Clothing is obviously an expression of your personality, so you may be tempted to display your individuality with a fluorescent skirt or your botanical interests with a floral shirt. However, you have to remember what you're applying for and consider one of the most important principles of medicine (and therefore as a medical student) – professionalism. Of course, you're not doctors yet, but the interviewers will want you to display the same qualities that are expected in the profession and you want to make them believe you. So if you're talking about the importance of professionalism in the workplace while wearing ripped jeans and your 5-year-old Timberlands, they may find it hard to take you seriously.

"Clothes don't make the man, but clothes have got many a man a good job"
– Herbert Harold Vreeland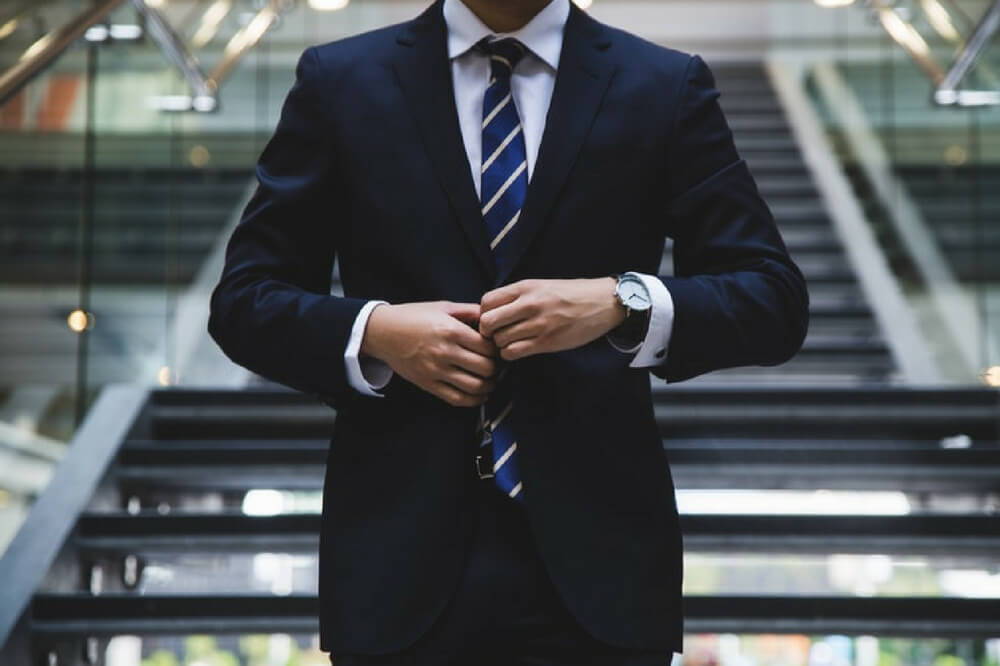 1. Medical school interview what to wear - the guy's guide
Dark coloured pant suits – navy or black
Sober tie
Light coloured shirt – preferably white or light blue
Dark brown/black leather shoes

For the men amongst you, it is best to follow the advice of legendary fashion icon Barney Stinson and "Suit up". A well-fitted suit goes a long way to show your intentions. Nothing too flashy but remember it's not a funeral (even if it might feel like it). Avoid anything too eye catching, for example large pinstripes and bright colours. Simplicity is key to avoid colour clashes. A white or light blue shirt is always a good base to build upon and you can't really go wrong with classic colours. The tie must be plain, simple, yet effective. A single colour – nothing too bright or distracting. Finally make sure your shoes are clean and well-polished.

Remember that a nice suit only goes with a clean well-ironed shirt! And don't forget to iron your shirt even if you think that you will keep your jacket on. If you are stressed on the interview day, you might quickly get hot and will feel better if you can take off your jacket.

You might think this is a pretty constrictive guide, but worry not - if you really feel burdened by the lack of creativity on show, you can go wild with your socks. Who knows, they might even find your bright pink flamingo socks endearing. These are, however, suggestions but think about how you would feel in a suit and adapt accordingly if necessary. If a suit is too much for you, a clean and ironed shirt with a pair of simple trouser will do (avoid jeans at all costs).

2. Medical school interview what to wear - guy's accessories
When considering the rest of the outfit, it is important to consider the practicality of what you're taking with you. A watch is a good idea to check the time. It seems like an obvious thing to say, but by wearing a watch, you reduce the temptation to check your phone as much. Constantly looking at your phone – even if it is just to check the time might give the wrong impression.
In terms of personal grooming, avoid spraying too much of that infectious cologne you got for your birthday. You want to smell good, but you don't want it to overpower and potentially distract your interviewer. Lastly, make sure your hair is well groomed and not covering your face. Eye contact is important and your interviewer will get annoyed if you're constantly flicking your hair like Justin Bieber circa 2007.

"What you wear is how you present yourself to the world, especially today when human contacts are so quick"– Miuccia Prada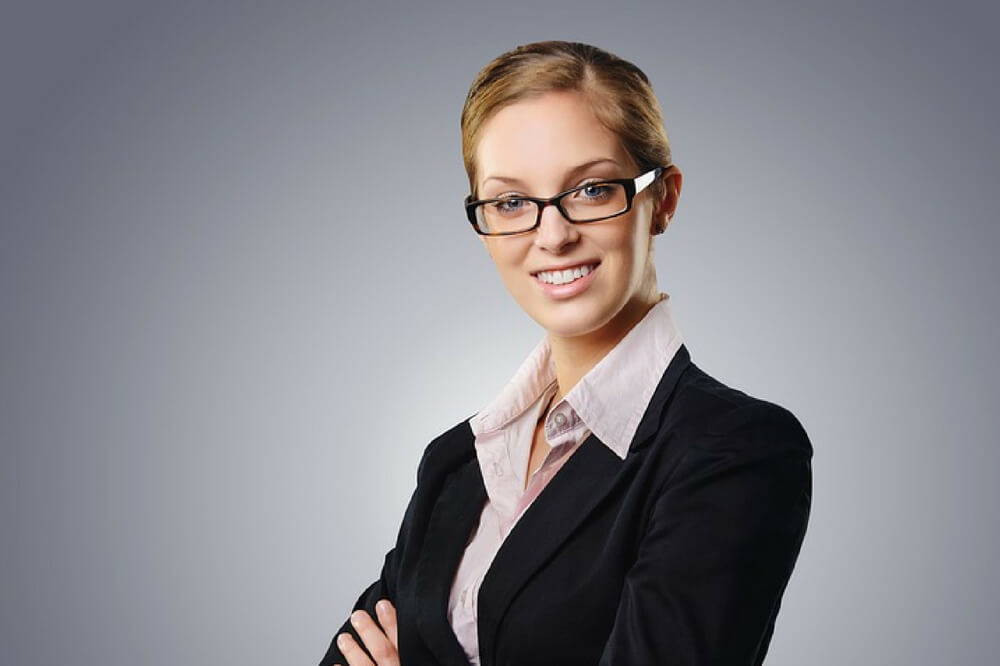 3. Medical school interview what to wear - the girl's guide
Dark coloured suit – skirt or trousers
Light coloured shirt or a top
Dark, closed shoes

Communication skills and teamwork
Similar to the men's choice, the preferred option for the ladies is a suit. This can be a skirt suit or a trouser suit, whichever takes your fancy. Dark colours such as navy, black or grey remain the order of the day. A simple white or light coloured shirt would be the best option to wear underneath. Please, please, please avoid low cut tops at all costs. There is no need to overdo anything with the shirt so avoid flamboyant designs – as with all formal interviews simplicity is key!
For the shoes, make sure they are dark coloured, closed-toe and low-heel. Wearing high heels all day will just be uncomfortable and you don't need anything to distract you from the interview questions itself. Open-toe shoes are too casual and not professional enough for this environment.
Again, if you don't feel comfortable in a suit, a clean and ironed shirt with a nice skirt or a simple dress will do.
4. Medical school interview what to wear - girl's accessories

The first thing to address is hair. Once again, simplicity will go a long way. It's a medicine interview not a wedding. You don't need to book a salon appointment before your interview day. Instead employ basic styles that ensure that your hair is out of your face.
Please do not go all out on the make-up either and stick to subtle colours only. Concealer and a touch of mascara may help you to look more alert. When using lipstick, gloss or eyeshadow, use neutral colours.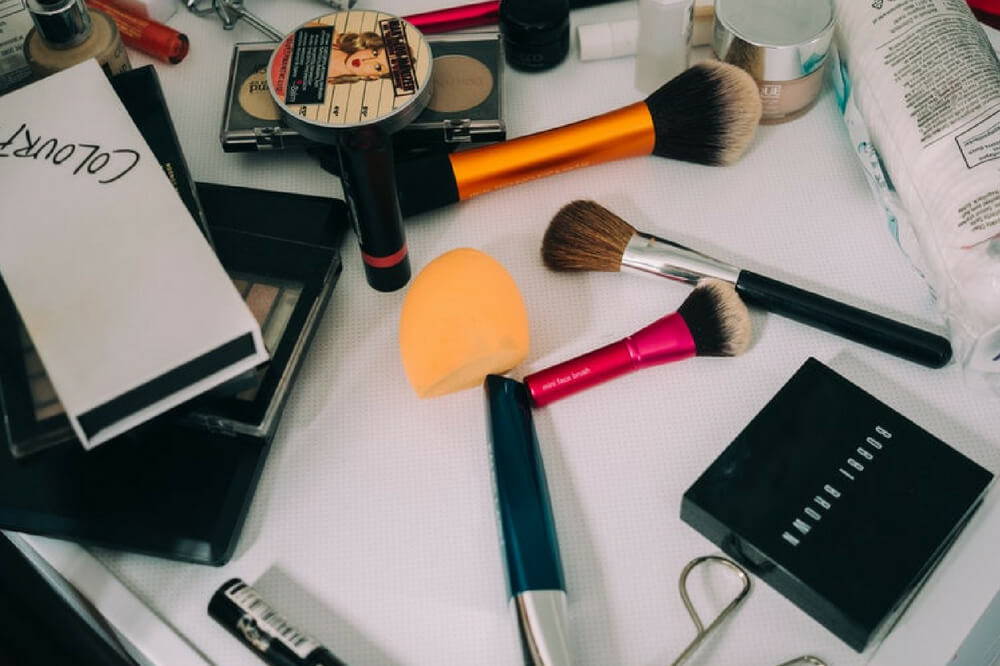 Jewelry is acceptable as long as it isn't distracting. Again, keep it basic, such as small stud earrings – avoid big dangling pieces that come anything close to resembling some kind of fortune teller. The same goes for necklaces – a small necklace is fine, but nothing flamboyant.
Jewelry is acceptable as long as it isn't distracting. Again, keep it basic, such as small stud earrings – avoid big dangling pieces that come anything close to resembling some kind of fortune teller. The same goes for necklaces – a small necklace is fine, but nothing flamboyant.
Following these simple guidelines should go a long way to calming your nerves the day before your medicine interview. If it hasn't been mentioned enough, there is one main message – keep it simple! Maintain good eye contact throughout, be friendly and professional, and your personality will flow through your answers and general demeanour. After this, you will be 100% ready to tackle whatever comes your way during the medical school interview admissions process!
Get further practice and join our MMI Circuits
We hope this guide on what to wear for your medical school interviews was helpful. If you have any further questions on the topic or any other questions relating to your medicine interviews, please contact us at hello@theMSAG.com!

Jasen is a Medical Student at King's College London (KCL). He has worked with theMSAG since 2015 as our Personal Statement Co-manager and as an Interview Coach.

If there is a blog you would like to see on our page or if you have any other questions, send theMSAG team a message here!
---
---