When Do Medical Schools Start Interviewing?

Now that your UCAS application has been submitted, it's time to turn your attention to your interviews. At the MSAG, we highly encourage preparing for your interviews early. Developing your technique and knowing your personal statement inside out are crucial to your interview success.

We've written this blog to give you a good idea of when your interview may happen. We've got in touch with all the medical school admissions committees in the UK. We've asked them when they're likely to start interviewing.

We have also listed when all the medical schools send interview invites on our blog to help you prepare.

So, now that you know when your interview is likely to be, what next?Start preparing for those interviews. You'll be amazed how quickly they come around once you get your invitations to interview.

Get further practice and join our MMI Circuits
We hope that the information in this blog post has been helpful. Now you can spend less time checking your email inbox and more time preparing for your interviews. Good luck!

------


**Disclaimer: The source of the information and the date is listed below. In the majority of cases, it applies to Undergraduate medical school interviews. However, we have indicated where it may differ for Graduates and International students. Please note that these dates are subject to change.*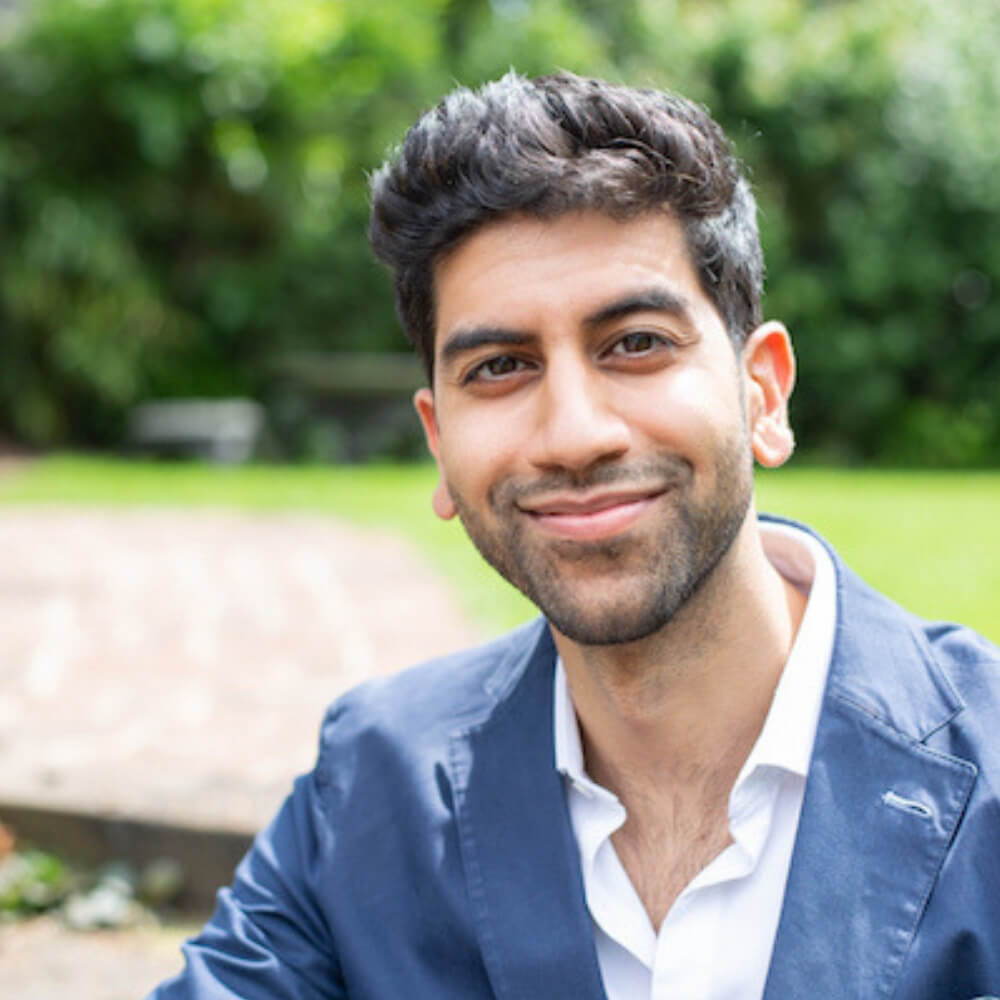 Dr Ashish Mandavia studied at the University of Bristol where he also spent 2 years on their interview panel. He has been the Products & Services Director with theMSAG since 2016. He also has been known to moonlight as an A&E Doctor.

If there is a blog you would like to see on our page or if you have any other questions, send theMSAG team a message here!
University name
Interview dates
Source of information

University of Aberdeen

Interviews start on 14th December and run through to February 2019.

After Christmas, the next interview dates are 21st - 23rd January 2019.

If you were travelling around Christmas, you would be able to pick an alternative date and time.

On the phone with the university 3rd week of October 2018

Aston University

Interviews start in mid-December 2018, most likely on 13th December.They continue after New Years and throughout January. The last dates are in February 2019.

On the phone with the university 3rd week of October 2018

Barts and the London School of Medicine and Dentistry

Between January and February 2019

On the phone with the university 3rd week of October 2018

University of Birmingham

26th November to 14th December 2018.

11th January to 15th February 2019
*Learn more about the Birmingham Medical School Interview and Student Experiences

On the phone with the university 3rd week of October 2018

Brighton and Sussex

MMIs are held during admission days, which BSMS aim to hold in December and January

Medical school website on 05/11/2018

University of Bristol

Tuesday 27 November 2018
Wednesday 28 November 2018
Thursday 29 November 2018

Tuesday 29 January 2019 (includes Gateway to Medicine)
Wednesday 30 January 2019
Thursday 31 January 2019

Tuesday 12 February 2019 (includes Gateway to Medicine)
Wednesday 13 February 2019
Thursday 14 February 2019

On the phone with the university 3rd week of October 2018

University of Cambridge

Varies based on the college that you apply for. Advised to contact the college directly.

On the phone with the university 3rd week of October 2018

Cardiff University

4th December - 18th December; 10th January - 24th January

On the phone with the university 3rd week of October 2018

University of Dundee

In the weeks commencing 3rd December, 10th December 2018 and 14th January 2019.

Via email with the admission office on 31/10/2018

The University of Edinburgh

Not applicable as they don't do interviews!

On the phone with the university 3rd week of October 2018

University of Exeter

End of November to February 2019.

There are fewer interview dates before Christmas than after.

Confirmed dates include December 14th 2018 & 9th January 2019.

On the phone with the university 3rd week of October 2018

University of Glasgow

Week commencing 10th December 2018

7th, 8th & 11th February 2019

International (non-EU) applicants may be invited to the Malaysia Interview Hub. They will be emailed details of the location in January or February 2019.

On the phone with the university 3rd week of October 2018

Hull York

To be confirmed

Imperial College London

Interviews are held between the beginning of December 2018 until the end of March 2019

On the phone with the university 3rd week of October 2018

Keele University

Interviews are held between December 2018 through to March 2019. There are planned dates up until 20th December and then they will restart again from 11th January.

If you are given a date and cannot make it, you are allowed to make one change to your interview date. This has to be for a valid reason e.g. you're out of the country.

On the phone with the university 3rd week of October 2018

King's College London

The admissions team are still working out how many interview dates will be required based on application pool via UCAS. Normally the interviews run between November and April. Due to the high level of demand, the university would not be able to offer an alternative interview date.

On the phone with the university 3rd week of October 2018

Lancaster University

The interviews will commence from the second half of January 2019 into last week of February. They normally run 1 or 2 interview days per week.

On the phone with the university 3rd week of October 2018

University of Leeds

14th - 18th January 2019

21st and 22nd January 2019

28th - 31st January 2019

1st February 2019

On the phone with the university 3rd week of October 2018

University of Leicester

Week commencing 10th December, 17th December, 31st December, 7th Jan, 11th February.

Last year, the interview dates were given to candidates in advance. They could then select when they could attend. As a result, they cannot guarantee a change if you're unable to make your interview date. Changes are only made under exceptional circumstances. You are recommended to contact the school immediately if you cannot make the dates.

On the phone with the university 3rd week of October 2018

University of Liverpool

28th January 2019

4th February 2019

11th February 2019

On the phone with the university 3rd week of October 2018

University of Manchester

The interviews will be held either side of Christmas from the mid-end of December 2018 and early January 2019. They may run into February 2019. The university is usually able to offer interviews for international applicants in Singapore, Malaysia, Dubai and Mauritius.

On the phone with the university 3rd week of October 2018

Newcastle University

There is a week of interviewing between Monday 17th - 21st December 2018. The majority of interviews will be conducted between 14th January - 30th January 2019.

On the phone with the university 3rd week of October 2018

Norwich

Interviews start at end of November and continue until February 2019. You can ask for an alternative date if you cannot make the date that you have been given.

On the phone with the university 3rd week of October 2018

University of Nottingham

The interview dates are not set as yet. Interviews tend to occur between December and January.

Last year, interviews ran between the beginning of December to beginning January. Specifically, the week commencing 18th and 19th December 2017 and the 4th and 5th January 2018.

On the phone with the university 3rd week of October 2018

University of Oxford

Interviews are held over two sets of days.

9th to 10th December - includes a one stay night

10 to 11th December - includes a one stay night

On the phone with the university 3rd week of October 2018

Plymouth University

Undergraduate program:

January 14th to 16th and January 23rd to 24th 2019

On the phone with the university 3rd week of October 2018

Queen's University Belfast

There are 4 interview dates:

16th, 17th and 18th January 2019

13th March 2019

On the phone with the university 3rd week of October 2018

University of Sheffield

Interviews are held throughout November and December

26th - 30th November 2018

3rd - 7th December 2019

12 - 14th December 2019

On the phone with the university 3rd week of October 2018

University of Southampton

Undergraduates:

Thursday 6th December 2018

Friday 7th December 2018

Tuesday 5th February 2019

Wednesday 6th February 2019 (plus International applicants)

Monday 11th February 2019

Tuesday 12th February 2019 (plus International applicants)

Thursday 28th February 2019

Graduates:

Wednesday 30th January 2019

Thursday 31st January 2019

Monday 25th February 2019

Widening Access:

Monday 25th February 2019

Monday 4 March 2019

On the phone with the university 3rd week of October 2018

University of St Andrews

Interviews held between the end of November & the beginning of December. There are two dates in this time frame before Christmas 2018. Interviews restart at the beginning of January and run through to March 2019.

Swaps of dates are only offered on a case by case and you would have to contact the school directly.

On the phone with the university 3rd week of October 2018

St George's, University of London

Interviews are held between December and April

University website on 05/11/2018

University of Sunderland

Mid December until February

By email with the admissions office on 5/11/2018

Swansea University

For Graduate entry program:

Interviews are held during the last week of February and right through to March 2019.

On the phone with the university 3rd week of October 2018

University College London

Interviews run between December and March 2019.

The upcoming interview dates are 12, 13th and 18th December 2018.

Next date after Christmas is 9th January. Then, interviews run on a rolling basis till the end of March 2019.

During January, UCL usually interview graduate applicants, overseas students and those on a gap year. UK school-leavers are normally interviewed in February and March. Candidates are given two weeks notice before their interview.

On the phone with the university 3rd week of October 2018

University of Warwick

17th December (afternoon only), 18th December & 19th December 2018

On the phone with the university 3rd week of October 2018
---
---