Medical School Personal Statement Review
Improve your personal statement today Medical School Personal Statement Review Service

If you're applying to university, chances are you've already written your UCAS personal statement! Before you submit, find out if it will stand up to scrutiny with theMSAG's Medicine Personal Statement Review service.

Our reviews are carried out by our highly trained team of doctors and medical students. You'll get a unique line-by-line written report with specific comments. We'll review your structure, content and quality of writing with a quantitative marking scheme.

Each personal statement is reviewed independently by two guides to ensure that you receive the best possible service. Your reviewer will reply within 48-hours (or express 24-hour service). That's a maximum of two days until you receive your review!

In each review, we ensure that you avoid the common mistakes made when writing a personal statement for medical school. We use the experience of our reviewers to highlight your achievements or work experience in the best way. The team's knowledge of each individual medical school helps to tailor your statement towards your target schools based on their admissions criteria.

Quick and efficient 48-72 hour turnaround


Detailed line-by-line personal statement feedback


Feedback on content, grammar, and structure

All statements reviewed by two expert editors, specific to your medical school of choice


Need it ASAP? 24-hour express service available

Free marking and word cutting service available

Your personal statement is in safe hands. Our team of doctors and medical students go through training to ensure all reviews are high standard. Each statement is reviewed twice, so we can catch every detail. Start with our free marking service. We'll give you a short assessment of your personal statement based on your choice of medical school. If you need detailed feedback, try the standard review or meet with one of our tutors. We're here to make sure you are portrayed in the best possible way. Our tried-and-tested techniques relating to statement structure, content and quality are based on our expertise with medical school admission criteria. We'll work together to ensure you're proud of the final result. These are your accomplishments and your experiences. They deserve to be shown in the best light so you have the best chance of pursuing a career in medicine.

Free personal statement marking

If you aren't sure whether your personal statement needs a detailed review or feedback, start with our free personal statement marking service. This is available a maximum of one time per student per year.
Send us your personal statement and the medical school of your choice. When we review, we'll give you a score using that school's unique marking scheme. It's a great way to find out if you need further help.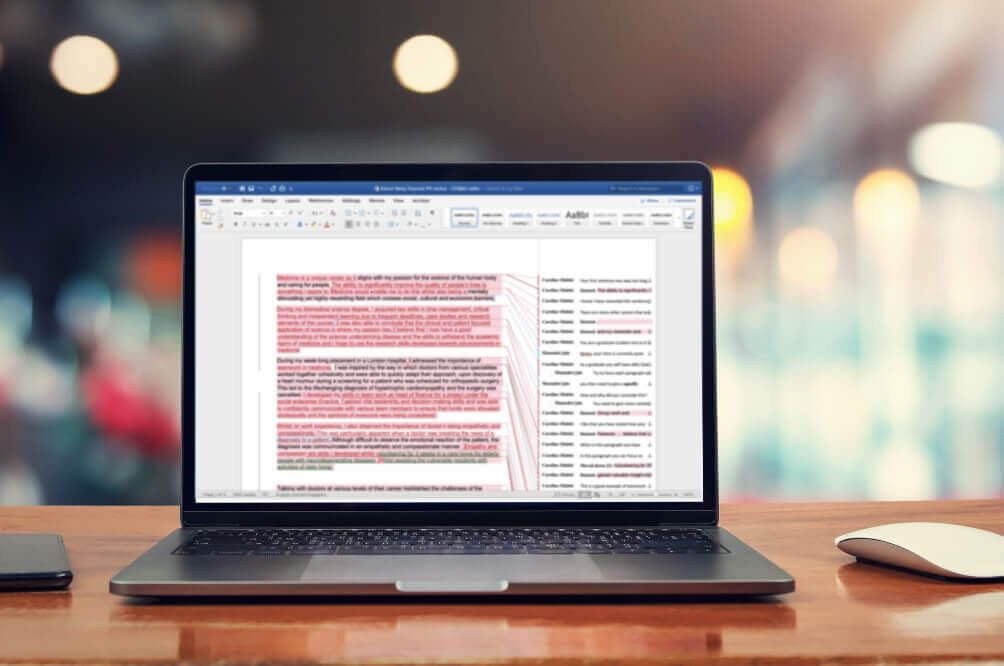 Personal Statement Tips from Dr Jiva